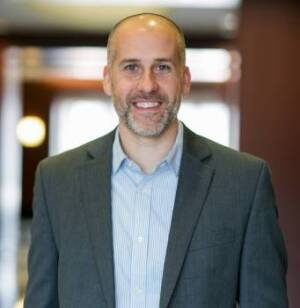 EdR is the No. 1 student housing company in online reputation in the nation, boasting an ORA™ score of 62.
So, how did it separate itself from the student housing pack? How did it implement a ratings and reviews strategy that moved the needle?
We recently sat down with Matt Sadler, EdR's marketing manager, to glean insights into the company's policies and processes in communicating with Generation Z—tomorrow's conventional renters—to maintain a stellar online reputation.
MFE: What are some of the unique reputation-management challenges you've faced with the hyper-connected Generation "Z"?
Sadler: I think the two biggest challenges are monitoring each platform 24/7 and then motivating current residents to share their positive experiences online. Feedback and reviews can come in through a variety of channels, including social media, dedicated apartment review websites and online business listings.
Gen Z expects immediate resolution and their voice is amplified by social media channels. If you aren't answering in a timely manner and through the communication platform of their choice, then you're letting a customer-service issue go unresolved. You're also showing prospective residents that you don't think it's important to acknowledge issues.
Unfortunately, if that unanswered review or social media post is the only exposure a prospect has with your community, then you have potentially lost a lead. If you are not actively involved in these online conversations, then it will eventually have a direct impact on renewals and new leases.
MFE: Do you have a distinct online reputation-management team or is it part of the broader marketing function?
Sadler: It's a combination of a home-office support team and our on-site staff. Our digital support specialists work hard to ensure our community staff is well trained from day one on best practices, online etiquette and how to handle a variety of situations. We want our on-site staff to be involved in the entire process so they're aware of situations as they arise and to listen to what their customers are saying about the community. If they ever need assistance with handling a negative online review, our digital support team or corporate communications team can assist.
MFE: What are some policies and best practices EdR has in place in dealing with social media?
Sadler: In general, we recommend our property staff to reply to all reviews and customer feedback, both positive and negative. We highly discourage anyone to attempt a "cover-up" by removing social media comments or posting fake reviews.
One of our most recent program expansions is integrating all of our positive, verified resident reviews into our overall sales message. We've integrated testimonials into our sales collateral and property websites to give a "voice" to highly satisfied residents.
MFE: How do you manage your online reputation with parents?
Sadler: We know parents frequently visit our websites to perform their own research, so we have created a dedicated review web page with resident testimonials as well as a dedicated section for parents. This makes the research process easier for parents by providing the specific information they want answers to all in one place
MFE: Your company has the best online reputation of any student housing firm: In general, to what do you attribute your success?
Sadler: It really comes down to our mindset toward online reputation management. From an operations level, we strive to offer an unmatched level of customer satisfaction and it doesn't matter what medium our customers use to communicate with us, we will be there to resolve each situation in a timely manner. To achieve this you have to take a multifaceted approach, but it starts with everyone from the top-down understanding the importance of online reputation and working to establish policies, training and resources.
Our operations team incorporated online reputation management into the new staff-training program back in 2009. This helps emphasize the importance of online reputation management and sets some pretty clear standards from day one. I remember in our first 2009 training sessions on this topic, I asked a group of Community Managers how they felt about online reviews. Naturally, the feedback I received was a lot of moaning. The more we talked, the more I realized that the negative outlook toward online reviews was simply because they were frustrated and didn't know how to properly handle the reviews.
They also didn't really consider all of the positives that can come from a good online reputation. This feedback helped mold our training program and we now make sure to focus on all of the positives that come with a good online reputation. As each leasing season passes, we roll out more tools to help improve the effectiveness of our tracking and soliciting process. Online reputation improvements have also become a part of our corporate goals.