Third-party property management firm Asset Living, headquartered in Houston, continues to expand its footprint with the acquisition of Echelon Property Group, a Denver-based firm focused on conventional market-rate and affordable housing property management. The acquisition adds more than 13,000 new multifamily units to Asset Living's portfolio as well as a new corporate office in Denver.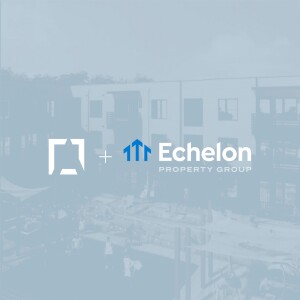 "At Echelon, we built a culture that always put our people and clients first. We believe this creates stronger results for everyone and has led to our decades of success in the multifamily industry," said principal Bryan Stern. "I'm thrilled Echelon will be joining a company that is consistent with our corporate values and is one of the fastest-growing brands in the industry."
Approximately 350 Echelon Property Group employees will join Asset Living and have access to the firm's resources, such as a wholly owned marketing agency, a new lease-up division, and capital to serve clients in new adjacent markets.
"Echelon [Property Group] is a rapidly growing team comprised of individuals with an innate sense of leadership and drive, much like Asset Living's current employee base," said Asset Living president and CEO Ryan McGrath. "We've accelerated our growth strategy through a series of acquisitions over the last several months—demonstrating the confidence we have in our vision—and we're just getting started. I look forward to working with Echelon's talent as we forge more long-term success for clients and residents alike in 2022 and beyond."
With this acquisition, Asset Living, one of the largest property managers in the nation, now counts 160,000 units under management.
In December, Asset Living announced that it had expanded its footprint in the Southeast, acquiring Atlanta-based JMG Realty, a real estate company specializing in the development and management of multifamily communities, and adding 20,000 multifamily units to its portfolio as well as a corporate office in Atlanta. One month prior, the property management firm acquired City Gate Property Group, a Dallas-based property management firm, adding more than 10,000 units under management in Louisiana and Texas to its portfolio.