Thanks to 21st-century technology, modern consumers are conditioned to expect an Uber ride, dinner delivery, or online order from Amazon in a nanosecond. Likewise, renters at the average Class A property expect their community to give them the same instant gratification and provide access to on-site concierge services on-demand, including dog walking, transportation, dry cleaning, and more.
It's one small snapshot of how the amenity game is changing—and changing quickly. Today's renters are looking for a community that offers more than simply a pool and a gym.
"Developers need to focus less on trying to outbuild each other in the 'amenity war' and instead focus on how the resident wants to live," says Karen Hollinger, vice president of corporate initiatives at Arlington, Va.–based AvalonBay Communities (AVB). "It's a much more holistic approach."
That means beware of getting caught up in the glitz and glamour of searching for the next best, flashy amenity. Rather, the extras that will draw residents—and keep them at a property for the long haul—cater to their needs on a lifestyle level.
"Everyone talks about Peloton bikes, fancy treadmills, or whatever the new hot fitness thing of the moment is, and those are great things to include at your property, but so what if you have them?" says Jamie Gorski, chief marketing officer at Greenbelt, Md.–based Bozzuto Group. "Just like a resident's well-being is about much more than just fitness, you need to be mindful of the overarching trends that are impacting their life and figure out how to apply them specifically to your development."
Here, we decipher those trends, dive into what residents desire in a home, and offer solutions that can fulfill those wants as developers look at "what's next" in the amenities arena.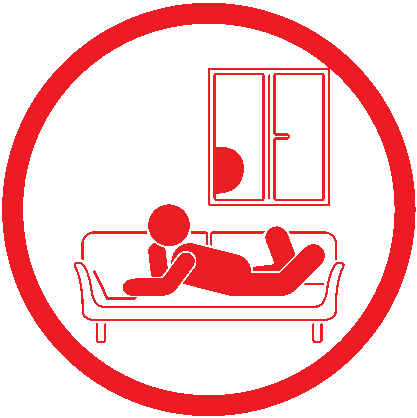 DESIRE: Fewer Chores
SOLUTION: White-Glove Service
In a society that's now more stimulated than ever, consumers are constantly looking to alleviate stress—nearly two-thirds (63%) of respondents to the NMHC 2018 Consumer Housing Insights Survey said their lives are so hectic that they look for ways to make things easier.
"The demographic that's moving into apartments now has a greater focus on work, so when they do have free time they want to spend it at social events or doing activities they enjoy, like a hobby, not doing laundry or going grocery shopping," says AVB's Hollinger.
Property managers can alleviate the burden of chores for their residents by providing them help with a checklist of items they don't want, or have time, to do themselves.
AVB, among other developers, has partnered with a number of local and national service providers to offer concierge services, paid for by the resident. The third-party partnerships offer everything from dog walking to grocery delivery. Residents can have a service move them in, clean their house, do their laundry, or pick up and deliver their dry cleaning. They also have access to car- and bike-sharing programs or local fitness programs.
The trick, says Hollinger, is finding the right provider. As these services continue to gain popularity, more capital is being poured into the space, causing a proliferation of services for anything and everything that surround the living experience. The competitive landscape means a service company doesn't always last. Finding the right partner is something AVB is still striving for, after having seen a few service businesses fail or have their funding fall through.
Other developers, like Bozzuto, have opted for a more all-inclusive provider that facilitates resident services such as laundry, cleaning, food delivery, pet care, and more.
"We have an in-house resident services manager, but our residents often come to us with requests that we don't always have the capacity to fulfill, like picking up your groceries or dropping your dog off at the vet," says Catherine Siegel, project manager of advisory services at Bozzuto. "Those are the types of services where we bring in someone like Hello Alfred to help supplement the service platform that we're already offering at our site."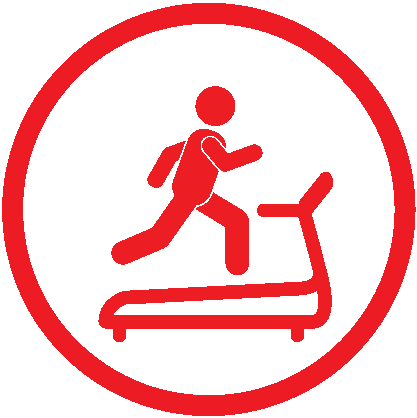 DESIRE: Well-Being
SOLUTION: Customized Health and Fitness
Offering a room full of exercise equipment used to satisfy the demand for residents interested in fitness, but an emphasis on a holistic approach to well-being has changed renters' priorities when it comes to health. Renters aren't just focused on working out; they're looking for ways to de-stress, meditate, get better sleep, and eat healthier foods, too.
"Amenities like meditation rooms and saunas are on the cutting edge of self-care routines, which we know millennials, specifically, are devoting a lot more attention to," says Siegel. "They're thinking about health that encompasses the mind, body, and emotions with the goal of being energized, happy, balanced, and rested, so we need to ask ourselves how we can help our residents achieve that, outside of the typical fitness center."
These types of wellness amenities include providing a local massage therapist on-site, partnering with delivery services to bring healthy meals to residents, and offering discounts on meal services like HelloFresh.
Residents are also looking for more from their exercise routine, managers say. Many developers organize exercise classes or have high-end fitness equipment—like Peloton bikes—that allow tenants to take virtual on-demand classes on their own schedule. Themed rooms that let residents keep their routine varied, with different options such as cardio, boxing, or yoga, keep people engaged with exercise.
"You can just add a large studio or outdoor lawn space, and it doesn't have to be highly developed; it just has to be flexible," says Siegel.
Partnering with local fitness studios and gyms to host on-site classes, offer membership discounts, or take residents offsite for a workout will also be a big hit, as many residents are looking for high-quality service and a personalized experience.
"I think that, at some point, we'll see gyms become less of a core physical amenity and instead start to see more partnerships with local fitness providers," says Hollinger. "While everyone likes the idea of a gym in their building, residents now want the latest and greatest from their fitness experience. The demand for the latest and greatest will only be met by providers who focus on that individually and specialize in it."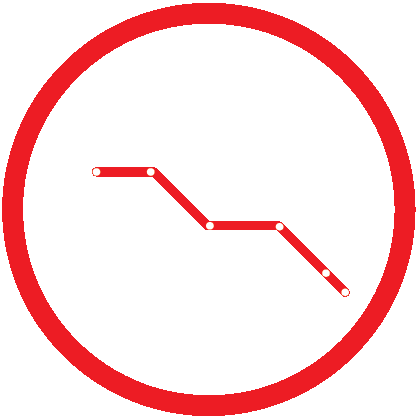 DESIRE: An Easy Commute
SOLUTION: Transit Services
With the proliferation of services like Uber and Lyft, more residents are giving up their cars and turning to public transportation, ride sharing, or car-rental services. As people rely more and more on these options to get around town, they need to be kept up-to-date on information regarding transit.
In response, apartment developers are incorporating transit screens into their lobbies that display real-time information about bus schedules, subway stops, availability of bikes and scooters at nearby docks, and wait times for Uber and Lyft requests. Some transit screens also display data about nearby events that may impact traffic or wait times, like major sports games or festivals.
Cleveland-based NRP Group is taking transit screens a step further at its communities by designing comfortable lounge areas around the board to make waiting for a ride or upcoming train more enjoyable.
"I like to think of it like a sky club lounge at the airport—it's a little more posh and you're not just sitting in a chair in the lobby in front of the reception desk," says Phillip Boatwright, senior regional vice president of property management at NRP. "If you're sitting there for a bit waiting for an Uber or the next bus, there's a coffee bar, a place where you can plug in your phone, and it's a dedicated space that you actually want to hang out in. It's really important to think about how to program these common areas so that someone will feel just as comfort- able if they're sitting there for two minutes or half an hour."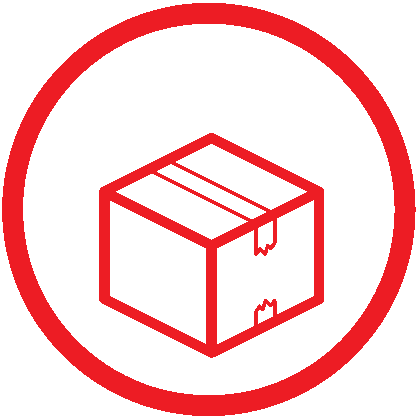 DESIRE: At-Home Shopping
SOLUTION: Package Centers
Most goods can be purchased online these days. In fact, consumers are much more likely to hit "Add to Cart" via Amazon Prime—a service that more than half of all U.S. households now subscribe to, according to Consumer Intelligence Research Partners—than go out to the store to buy a product. In 2018, 1.79 billion people world- wide shopped online. By 2021, that number is projected to reach 2.14 billion.
But the spike in online shopping has left apartment communities with an onslaught of package deliveries. Between Thanksgiving and Christmas 2018, UPS alone estimated it delivered 800 million packages nationwide. And that's just one provider.
Package handling is an expected, must-have amenity that developers need to offer, says AVB's Hollinger.
"Residents truly just expect that you'll take care of all their packages for them in an organized way," says Hollinger. She says during the month of December alone, AvalonBay received more than half a million packages across 110 of its communities. The sheer volume means that package lockers are a necessity in order to keep deliveries orderly, give residents notifications and easy access to package pickup around the clock, and take management staff out of the package-handling business.
As residents begin to order almost everything online, including large items like mattresses and flat-pack furniture, developers are responding by providing fully built-out parcel rooms to accommodate oversized packages, with key fob access and camera monitoring for security.
"Five years ago, no one was even thinking about putting package lockers in their communities, but now, every community has one," says Russell Tepper, senior managing director at national developer Mill Creek Residential. "Ideally, those lockers or package rooms can also handle dry cleaning or cold storage for food delivery kits or groceries. Package [storage is] a constantly evolving amenity that we're always trying to stay on top of."
The old-school mail room, too, can get a makeover. NRP's Boatwright wants to make it an inviting space for residents.
"Most mail rooms are just 200 silver boxes with a trash can," he says. "I look at those spaces and want to make them high-end, with seating, nice lighting, and tables—it's functional to spend time in if you want to clip coupons, look through your mail, or read the newspaper or a magazine when it comes in."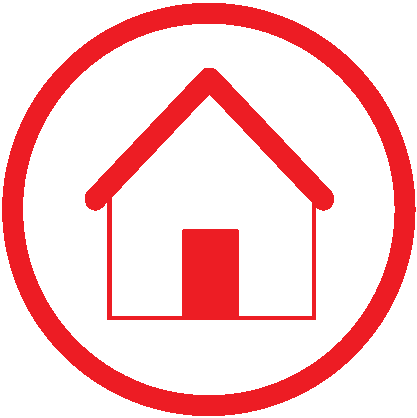 DESIRE: Easy Communication
SOLUTION: Smart-Home Technology
A smartphone is how nearly everyone accesses the world these days, and in just a few years, 90% of the U.S. population will connect to the grid via the device, according to experts.
"We should be providing as many amenities through residents' smartphones as possible, in order to make their living experience the best it can be," says Mill Creek's Tepper.
Many smart-home tech features are already commonplace in apartments, as developers incorporate connected door locks, smart thermostats, or automated lighting, all of which can be controlled via app. At this point, residents expect this kind of technology in their unit.
A community app is an easy way to provide everything residents are looking for in one place, right at their fingertips. At many of its properties, The NRP Group offers residents an app to access community information, pay rent, reserve amenity spaces, get package notifications, learn about resident events, and more.
"We're trying to tie everything we offer back to being at the residents' fingertips, because that's what everyone wants and how everyone operates now," says Boatwright. "A good app should be fully immersed in the community itself and be part of the living experience. We want our residents to be able to quickly and easily pull up the app and find what they're looking for, whether it's an event time or the ability to change their thermostat, and be in the know without having to track down information."
Boatwright sees the potential for technology to be seamlessly integrated into all aspects of a building, especially in its amenity spaces. "Soon, everything is going to live on our phones and the access we can provide will continue to evolve," he says. Boatwright envisions a tenant being able to change the TV channel at the gym or select new music for a workout without having to find the remote, for example.
"It's where the industry is going—your connectivity and access to almost everything you already touch will continue to grow. It's the next phase of the technology wave," says Boatwright.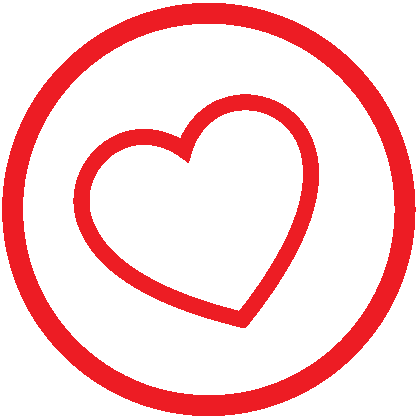 DESIRE: To Feel Special
SOLUTION: Personalized Programming
Amenities aren't one size ts all, and residents will be looking for those that tap into their individual needs and wants on a personal level.
"Event planning is becoming less about the dog-friendly 'yappy hour' cocktail receptions and the holiday food events, which our research shows only the same few people usually show up to," says Bozzuto's Gorski. Instead, she says, social events should be tailored to what your residents are looking for and should be unique to each property.
The idea, says Gorski, boils down to the increased interest in the "local love" trend.
At Bozzuto, for instance, the owner of a nearby bike shop might come to the property and take residents out on a cycling tour of the city or along nearby trails. Or the property management team might bring in a local chef from a popular restaurant who'll teach residents how to make a specific dish.
"Think about when you go to a boutique hotel—you're intentionally looking for something unique and different and want to feel like you're immersed in the neighborhood and know the secret hot spots," Gorski ex- plains. "It's about creating something that can't be found elsewhere, so you need to figure out what that means for your specific community and how you can really capture that local flavor."
AvalonBay's AVA DoBro apartment building in Brooklyn, N.Y., features its own coffee shop, AVA Brew. AVB partnered with local coffee roaster Pushcart Coffee to create the coffee shop and beer and wine bar, open to both building residents and the public. The café seeks to keep residents connected to the building by giving them a local neighborhood coffee spot right downstairs.
Often, tenants will come to property managers with ideas for events or activities they would like to see held. Whether it's volunteering, a book club, or a specific type of exercise, catering to resident needs on a customized, personal level will make them feel at home.
"Maybe it's only customized to a small group of people, but you can create activities for several small groups in your building that are really interested in something specific," says Gorski. "Personalization is paramount, and we have to figure out how to create better experiences for our residents. We now live in a world where everything is at our fingertips, and if you can't keep up as a brand, customers will move on."
To that end, having a best-in-class suite of amenity offerings will encourage residents to make your property their home for the long term.
"If you program your spaces, activities, and amenities the right way, people will get out of their unit to use them and connect with the community. A lot of developers don't look at it that way from the start, but they need to be thoughtful about the details of how residents are interacting with their environment," says Boatwright. "When they're connected, it will ultimately make a difference in retention later—it's one thing to walk away from your unit, but it's entirely different to feel like you're leaving your amenities, community, home, and lifestyle."