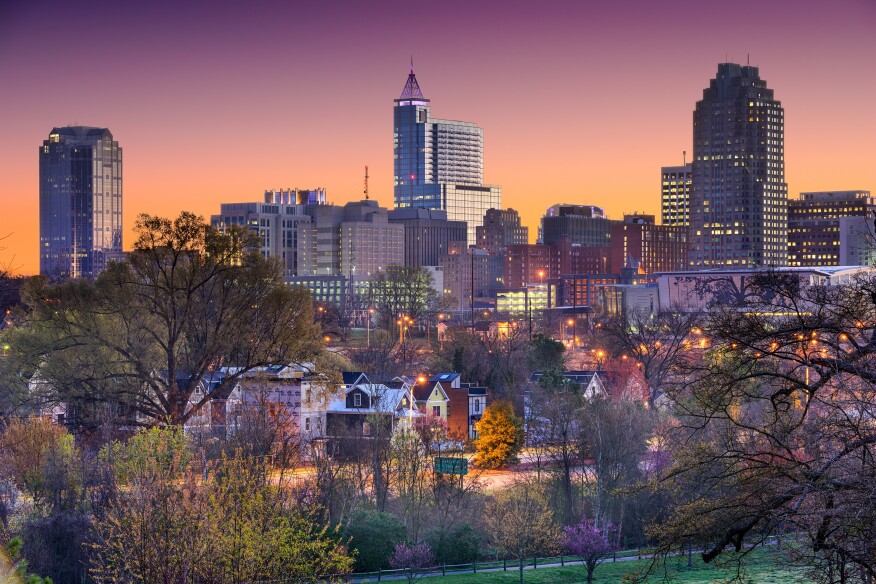 In the second edition of the MSA (metropolitan statistical area) ORA Power Ranking, we focus on the nation's 26th to 50th most populous MSAs. We rank these MSAs based on their overall Online Reputation Assessment (ORA) score and recognize the top 10 ORA properties in each. The population in this MSA group ranges between 1,114,262 and 2,411,428.
To view the top-performing ORA properties in the country's 26th to 50th largest MSAs, please scroll to the map below.
Raleigh-Cary, North Carolina, scored a 68.92 ORA to maintain its No. 1 status as the most reputed MSA among apartment residents. The top ORA property in this MSA is 616 at The Village, managed by Bell Partners, in Raleigh with a 99 ORA. Bell Partners manages six of the top 10 properties in the Raleigh-Cary MSA.
Jacksonville, Florida, ranks second with a 64.29 ORA. Located in Middleburg, Cassie Gardens, managed by WRH Realty Services, is the leading property in this MSA with a 99 ORA.
The Milwaukee-Waukesha-West Allis, Wisconsin, MSA ranks third with a 64.2 ORA. The No. 1 property in this MSA is 7seventy7 in Milwaukee with a 98 ORA; it is managed by Bozzuto.
Seven of the top 26 to 50 MSAs performed above the national average ORA of 62.74.
The companies that manage the top ORA properties in this MSA group are Greystar, 16; MAA, 10; FPI Management, eight; Towne Properties and Tri-City Rentals, seven each; and RAM Partners and Bell Partners, six each.
Among the 250 properties listed in this ranking, 115 (46%) scored an ORA of 95 or above.
J Turner introduced the MSA ORA Power Ranking series in 2017. In October, we will spotlight the top 51 to 75 MSAs.
About the ORA Power Rankings
Developed by J Turner Research, the ORA Power Rankings are a monthly, independent ranking of apartment properties and management companies based on their Online Reputation Assessment (ORA) scores. A property or management company is not required to be a J Turner Research client to qualify for this ranking, which is published by J Turner's media partner Multifamily Executive. To learn more or to request your ORA score, visit www.jturnerresearch.com/about/what-is-ora-score.
Methodology
The ORA score is an aggregate compilation of a property's ratings across various review sites and ILSs. Each month, J Turner Research monitors the online ratings of more than 130,000 properties nationwide. Using a statistical model, a single score based on a scale of 0 to 100 is assigned to each property. This score serves as a benchmark to compare a company's individual properties and portfolios nationally, regionally, and against the competition.