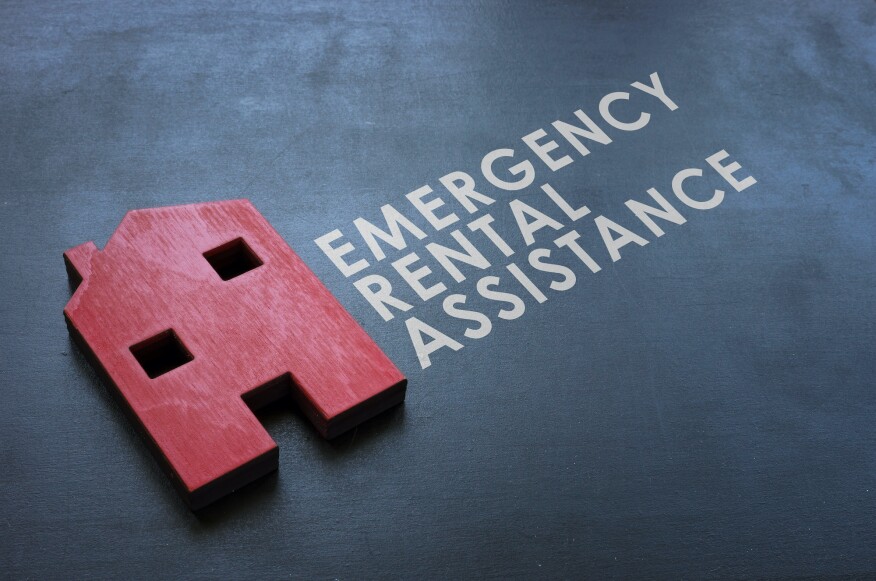 Approximately $30 billion in emergency rental assistance (ERA), out of the program's total $46 billion, has been spent or obligated through February, according to the Department of Treasury. This brings the total number of ERA payments to over 4.7 million. Treasury said it expects the majority of the remaining funds to be deployed to households or paid to grantees by mid-year.
As the emergency funds run out, Treasury is sharing its reallocation process for the ERA2 program, the expansion created through the American Rescue Plan. The approach to reallocating these funds is to ensure as many low-income renters as possible have access to this assistance. With relatively few funds expected to be leftover, the guidelines include incentives to encourage state and local governments to commit additional funding—including a portion of their State and Local Fiscal Recovery Funds (SLFRFs)—to assist more renters as well as make investments in housing stability.
"In just one year, the ERA program built a national infrastructure for eviction prevention that never existed before and has helped keep eviction rates well below historic averages throughout the pandemic," said deputy secretary Wally Adeyemo. "As these emergency funds run out, now is the time for state and local governments to leverage this infrastructure to provide services like right-to-counsel programs and housing counselors that will help families avoid economic scarring long after COVID-19 is in the rearview mirror."
New analysis published by Princeton University's Eviction Lab last month found that millions of renters avoided the threat of eviction in 2021 due to the government's interventions. It also reported that low-income and majority Black neighborhoods, which typically see a disproportionate share of eviction cases, experienced the largest reduction in filings.
In Treasury's guidance for the reallocation of ERA2 funds, it will continue to prioritize reallocating funds within the same state when possible. Where excess funds remain, it will provide them to areas that have significant need and the ability to provide the assistance quickly.
Its guidance also includes new incentives for state and local governments to supplement their rental assistance programs and prioritize eviction prevention. Many state and local governments are utilizing a portion of their SLFRFs, which provide $350 billion that can be used to pursue a wide range of eviction prevention initiatives. According to the latest SLFRF data from Treasury, state, local, and Tribal governments had budgeted over $3.75 billion for rent, mortgage, and utility assistance as well as eviction prevention services through the end of last year. In reallocating ERA2 funds, Treasury will prioritize grantees that have used other sources of funding, such as SLFRF, to deliver assistance. In addition, the department has structured its ERA2 reallocation process to preserve grantees' ability to obligate up to 10% of their funds in the coming months for housing stability services.