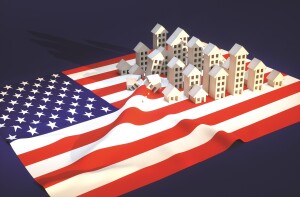 As a former city councilwoman and school board trustee in San Antonio, Debra Guerrero's deep roots in the community directly impacts her approach to affordable housing. Being able to see both sides of the public-private partnership has shaped Guerrero's perspective as she approaches her day to day as The NRP Group's senior vice president of strategic partnerships and government affairs. Alongside her team at NRP, a leading affordable housing and multifamily developer, she aims to improve lives as a whole while being on the forefront of opportunities beyond housing.
Recently appointed as the chairwoman of the National Association of Home Builders (NAHB) Affordable Housing Group, Affordable Housing Finance caught up with Guerrero to learn more about her plans to lead the group that focuses on 4% and 9% low-income housing tax credit (LIHTC) development financing.
AHF: How does it feel being appointed chairwoman of NAHB's Affordable Housing Group?
Guerrero: I appreciate the confidence my industry colleagues from throughout the country have in electing me as chair. I take this responsibility seriously and am committed to the important nature of this group's work.
Read More