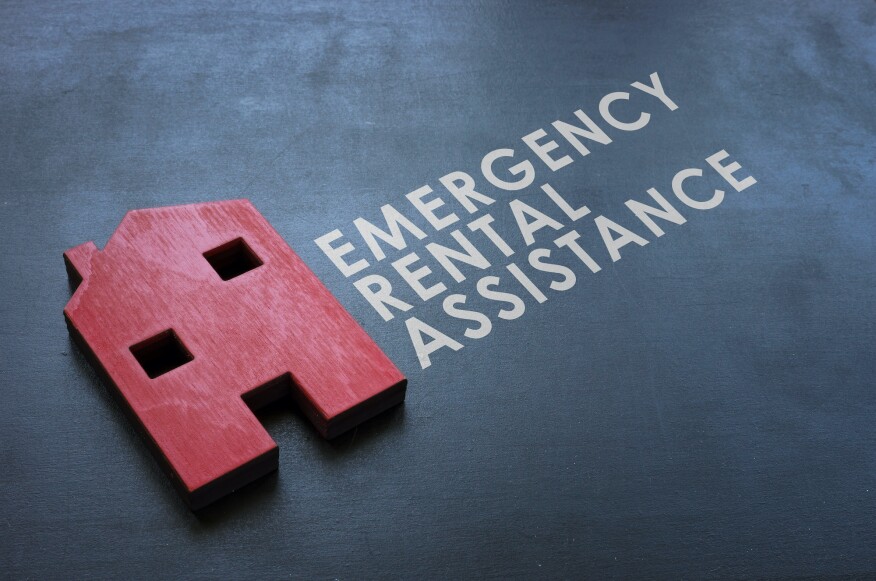 State and local governments have continued to increase the number of households served by the emergency rental assistance program, according to the Treasury Department.
More than 420,000 households received assistance in August, up from 340,000 in July, and more than $2.3 billion was distributed last month, roughly three times the amount spent in May.
To encourage state and local governments to expedite this emergency rental assistance, Treasury announced seven additional policies at the end of August. These include measures and clarifications to reduce processing delays, including the ability to make bulk payments to larger landlords and utility companies more efficiently and allowing grantees to use self-attestation for documenting financial hardship, the risk of homelessness or housing instability, and income.
According to Treasury, while many state and local governments have more work to do to meet the demand for the rent relief, significant growth was seen in August, particularly among those agencies that adopted the recommended best practices.
Since Jan. 1, state and local programs have made more than 1.4 million payments benefiting households at risk of eviction. This totals more than $7.7 billion in support. For context, Treasury cited the most recent Census Pulse survey, which suggests that approximately 3 million households have expressed concern about imminent eviction. Of these households, data indicates those with the lowest incomes are the most likely to be at risk. According to the survey, of the households reporting they are behind on rent, two-thirds earn less than $35,000. Prior Treasury data shows that the emergency rental assistance funds are reaching these households, with more than 60% of those served having extremely low incomes at or less than 30% of the area median income.
While there was little state and local infrastructure to deliver these funds when launched earlier this year, many programs have been successfully distributing the aid. According to Treasury, 119 state and local agencies have expended more than half of their first rental assistance funding allocations.
Some key recent findings regarding state and local distribution include:
New Jersey, which didn't distribute any funding in the first quarter, had spent 78% of its first round of emergency rental assistance (ERA1) by the end of August, up from 37% of its ERA1 allocation one month earlier. It doubled the number of households served in August compared with July.
The city of Nashville and Davidson County, Tennessee, which run a joint program, also rapidly increased its distribution of funds over the summer, spending 78% of its ERA1 allocation by the end of August. By using Treasury's recommended flexibilities by allowing self-attestation and direct payments to tenants, Nashville and Davidson County have moved more applications through their system.
New York state, Los Angeles, and Miami-Dade County also have seen large increases in distribution. Together, these three jurisdictions assisted nearly 27,000 households and spent more than $347 million in August compared with a collective $800,000 in May.
The administration continues its efforts to reduce or avoid burdensome documentation requirements. Treasury is releasing new design tools to help grantees serve more eligible households. Partnering with the U.S. Digital Service, the new tools will incorporate some of the strong processes being used on the ground, feedback from applicants, as well as best practices regarding accessibility, usability, and consideration of community needs. For example, some changes will include using like language for the self-attestation of COVID-19 financial impact from Oklahoma's program as well as the incorporation of fact-based proxies for pre-eligibility checks like those used in Alaska, California, and Connecticut.
With thousands of applications in the pipeline for funding, the administration also is calling on states and localities to put measures in place to ensure households are not evicted before they have the chance to apply for rental assistance and that an eviction doesn't move forward until the application has been processed.
By the end of September, Treasury will begin the process of identifying and reallocating excess funds for ERA1, as required by the statute.
"This process will make it possible for the highest-performing jurisdictions, many of which also serve the highest-need areas, to access additional resources so they can continue serving tenants and landlords in their communities," stated Treasury. "Treasury anticipates implementing the reallocation process over a period of time with escalating consequences if a state or locality fails to demonstrate progress in using its ERA1 funds."