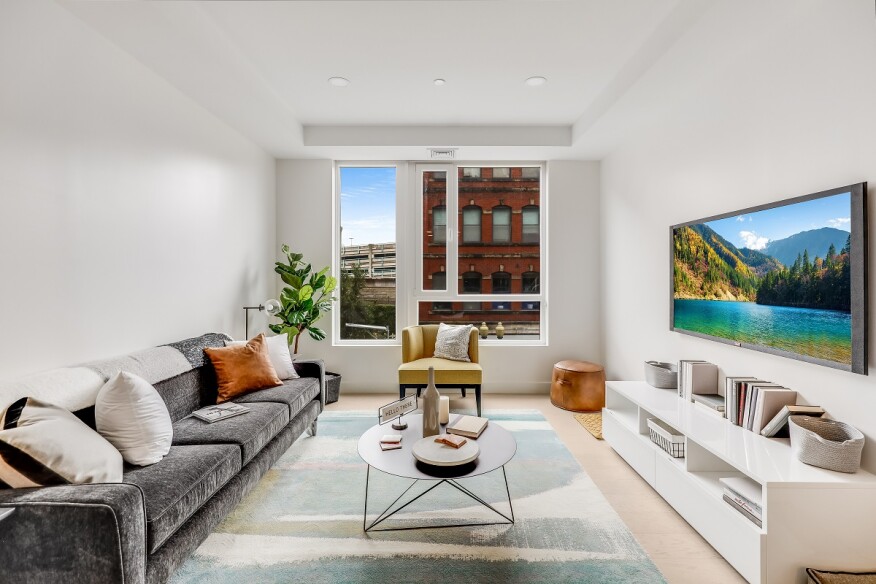 From new air quality trackers in weather apps to increased filtration precautions in planes, today's residents are super conscious of the quality of the air they are breathing, especially when it comes to their homes. Many multifamily developers began incorporating increased air filtration before the pandemic, but health and wellness has since moved to the top of most residents' must-have lists.
Massachusetts-based developer The Procopio Cos. met the new standard in one of its most recent openings, Caldwell. The 10-story community is located outside of Boston in the city of Lynn and is targeting LEED Platinum certification with its sustainability features, including solar power production, electric car charging, rooftop vegetable gardens, and optimized fresh air filtration systems.
Each apartment has a Mitsubishi ventilation system with enhanced filtration that provides continuous fresh air to every space within the apartments. Outside the units, elevators can be called via smartphone to eliminate the physical touch of shared controls, and a KONE air sanitizing system—installed in each elevator—removes bacteria via filtration technology and UV-C light. Plus, the entire building has 24/7 continuously self-cleaning NanoSeptic technology that cleans high-traffic public touch points.