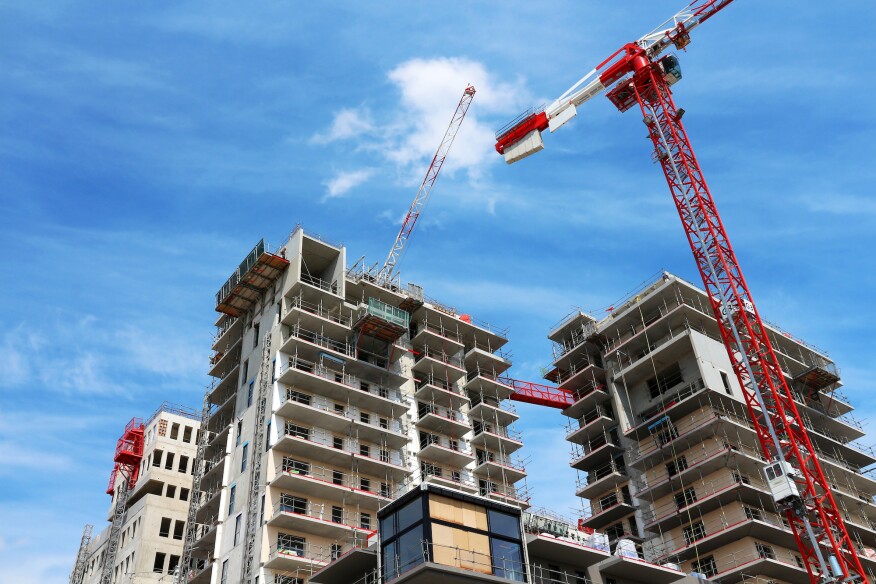 The National Multifamily Housing Council (NMHC) is gauging the magnitude of disruption that the novel coronavirus pandemic is having on multifamily construction with its newly released survey. More than half, or 55%, of the NMHC Construction Survey respondents have reported experiencing construction delays in the jurisdictions where they operate.
Of those experiencing construction delays, 76% of construction firms also reported that they are facing delays in permitting, and 59% said they are seeing delays in starts. In addition, 62% of respondents said they are experiencing construction delays related to a local or state moratorium, with 82% reporting that their moratoriums include multifamily construction projects.
Outbreak-related labor constraints are affecting operations for 41% of respondents, while 24% reported a lack of materials having an impact, according to the survey.
Construction firms are working around some of these new challenges they are facing. Almost three-quarters, or 73%, of respondents said they are implementing new strategies, including:
43% are sourcing materials from different locations;
52% are staggering shifts to reduce jobsite exposure; and
67% are using technology to replace in-person transactions, such as inspections and approvals.
NMHC will continue to conduct the survey on a biweekly basis for the foreseeable future.