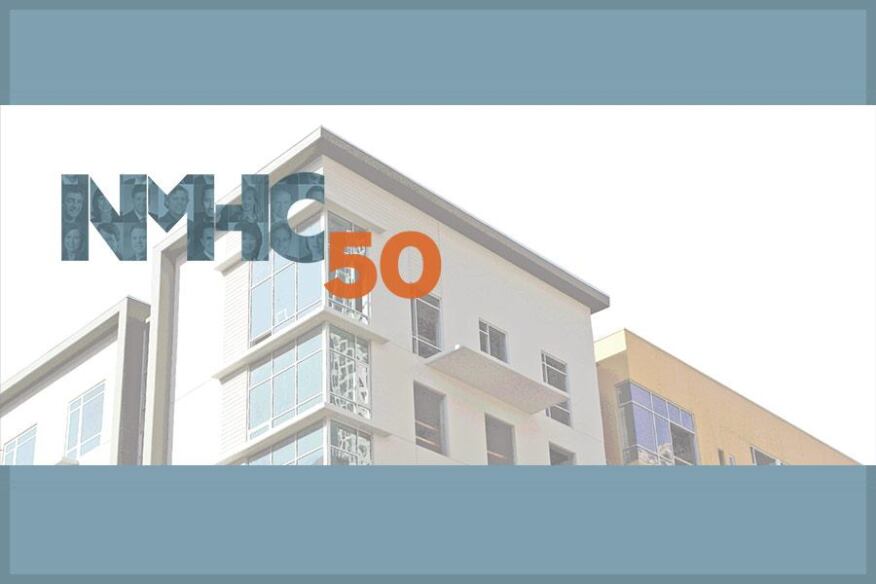 MULTIFAMILY EXECUTIVE is pleased to present the 25th annual NMHC 50, the National Multifamily Housing Council's authoritative ranking of the nation's 50 largest apartment owners and 50 largest apartment managers.
For more than two decades, the NMHC 50 has been a key resource for industry observers. The top owner and manager lists, and the analysis that accompanies them, have provided the leading benchmark against which to measure industry trends and concentration.
Based in Washington, D.C., NMHC provides leadership for the apartment industry. NMHC's members are the principal officers of the larger and more prominent apartment firms and include owners, developers, managers, financiers and service providers.
The Council focuses on four key areas: federal advocacy, strategic business information, industry research and public a airs. Through its federal advocacy program, the Council targets such issues as capital markets, housing policy, energy and environmental a airs, tax policy, fair housing, building codes, technology, human resources and more.
For those interested in joining the apartment industry's premier organization, NMHC welcomes inquiries to its Washington office at (202) 974-2300, or you can visit NMHC's web site.