The 2020 presidential election year has kicked into high gear as multifamily experts are crunching the numbers trying to gauge how demographic changes in the country's housing market could affect the political outcome.
Chris Salviati, an economist for Apartment List, and his colleagues have analyzed data from the U.S. Census Bureau to conclude that renters tend to be more progressive on economic matters but they also vote less often than their home-owning counterparts. There's also a lot more renters than there used to be.
More Census data interpreted by Irina Lupa at RENTCafé show there are now more than 100 million people renting their homes. In 1990, there were only 77.1 million. Major cities where renters outnumber owners include Dayton, Ohio, which flipped from Democrat to Republican in 2016. Renters are now in the majority in Memphis, Birmingham, Ala., and Detroit. The top cities with the largest share of renters are all in the mostly blue areas of the Northeast, including Manhattan and Newark and Elizabeth, N.J. Hartford and New Haven, Conn., are also in the top five.
Theories about how the all-important suburbs will vote as opposed to the city dwellers also may be shaped by the rental market as the outer rings of the nation's cities have added 17% more rental households as compared with a 14% increase in the cities. The largest suburban areas of rental growth include Phoenix, Raleigh, Orlando, Indianapolis, and Austin—an intriguing mix of high-growth cities nested in red and swing states.
Census data interpreted by Lupa also reveal that, "Texas is yet again the state with the most metros in the ranking—Austin, Dallas-Fort Worth, San Antonio, and Houston all made it to the top 20 metros where the suburban renter population grew the fastest." The notion that Texas could flip from red to blue and upend the Electoral College map has been discussed in the past and quickly dismissed by results at the ballot box.
Things are not quite so clear in Texas on the local level. According to the New Republic, "Democrats captured six Republican-held state House seats in the outskirts of Dallas and six others statewide," and "four Republican members of Congress announced, in short order, that they won't be running for reelection in 2020; three of their seats, all in the suburbs, will likely go Democratic, adding to the two they took from Republicans in 2018."
On the national stage, progressive Democratic presidential candidates Elizabeth Warren and Bernie Sanders have both released housing plans or proposed legislation.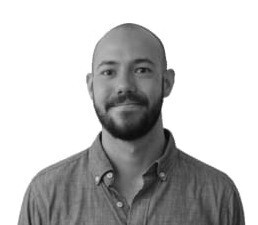 Salviati believes multifamily occupants could tap into the debate and become a potent political force. "The renter population overlaps heavily with a number of key voting demographics, and recent examples of housing legislation at the state and local levels have demonstrated that housing can serve as a binding issue under which renters can be politically mobilized," he says.
Other revelations unearthed in his analysis include that renters vote for Democrats at a rate of more than 2 to 1. In the 2016 primaries, 46% of renters voted for Bernie Sanders compared with just 34% of homeowners.
"We estimate that if renter turnout had matched homeowner turnout in 2016, Hillary Clinton would have decisively won the general election," says Salviati. "It stands to reason that if candidates focus on housing and related issues of economic insecurity, the renter vote has the potential to swing the election."