Legacy Partners CEO W. Dean Henry, a veteran of the multifamily industry, unexpectedly passed away earlier this month. President Guy Hays will take over as CEO while retaining his current role.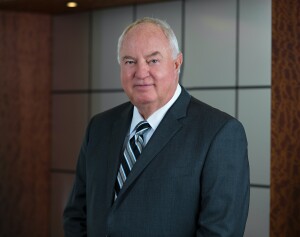 Henry, who had become CEO of the San Francisco Bay Area firm in 2012, had been involved in multifamily acquisitions and development, financing, asset and property management, and dispositions since 1969. He had joined the Western Region of Lincoln Property Co., Legacy Partners' predecessor organization, in 1973.
"We lost a great man, an extremely capable man who was an icon in the industry, and a man loved by many," said Legacy Partners chairman C. Preston Butcher. "Dean will always be in the hearts and minds of our wonderful company."
Henry was active in the industry. He served on the executive committee of the National Multifamily Housing Council (NMHC) and was a member of the Policy Advisory Board of the Center for Real Estate at the University of California, Berkeley. During his career, he had been chairman of the YMCA of San Francisco and served on the board since 2003, served as the chairman of the National Association of Home Builders' (NAHBs') Multifamily Leadership Board, had been an active member of Urban Land Institute (ULI), and had been a board member of affordable housing nonprofit Mercy Housing.
"Dean was one of the most important leaders in recent decades of the multifamily industry and one of our most deeply beloved colleagues," NMHC president Doug Bibby shared with Multifamily Executive. "Dean was a dear friend to us all in so many ways, through this knowledge and experience, but also through his character and good grace. He will be sorely missed."
Hays echoed Henry's impact as a leader and a friend. "Dean was a giant in the real estate industry who leaves a tremendous imprint across a national multifamily portfolio and as a leader who touched every person at Legacy Partners," he said. "He had a depth of experience in both development and property management, a born leader who was compelled to be involved in the community, and a singularly loyal friend. His presence will be missed—and I plan to employ the skills I learned from his leadership as we continue to grow our company."
Hays joined Legacy Partners in 1986 and was appointed president in 2012. He played a key role in the recapitalization of the firm with Collier Enterprises in 2019. Prior to joining the firm, he had been with Kenneth Leventhal & Co., a CPA firm in Dallas specializing in real estate. He is an active member of the NMHC, serves on the NAHB's Multifamily Leadership Board, and is a member of ULI.
"Having worked alongside him for 30 years, I believe Guy Hays exemplifies much of what Dean imbued to us all, and I am very proud to see him assume this leadership role," said Preston. "I have every confidence he will carry the Legacy torch to increased growth for both our talented team and the national portfolio of communities we develop and manage."