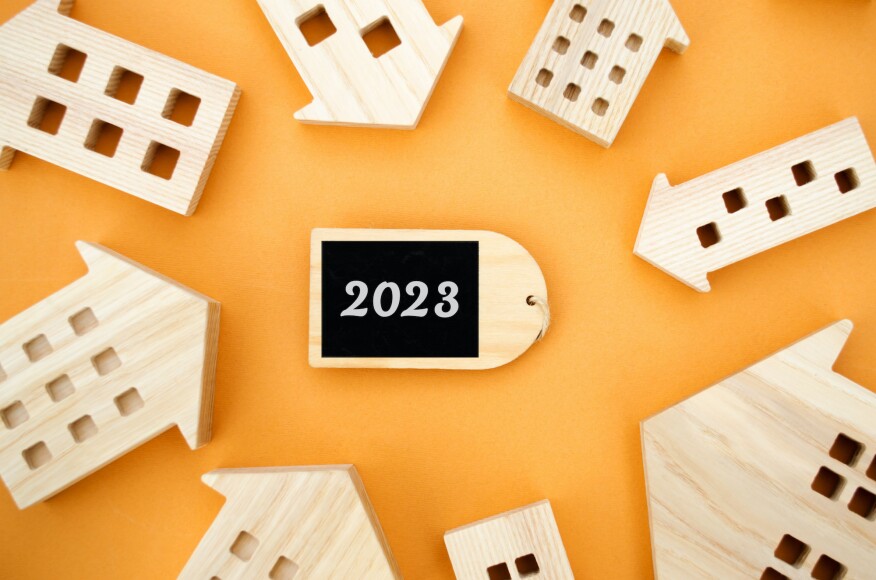 The beginning of a calendar year is traditionally a time for reflection on the year behind us and planning for the road ahead. But this year it's especially interesting—and important—to reflect on just how much change the multifamily industry has weathered, and to address the uncertainty we're facing.
As outlined in Zumper's annual State of the American Renter Report, our industry faces a perfect (or should we say imperfect) storm of unprecedented economic conditions. We're coming down from pandemic-era price hikes and dealing with rising costs, dipping rent prices, lagging occupancy, and low consumer confidence. Three-quarters of respondents to Zumper's end-of-year survey said they think we're in a recession, and they're making spending choices accordingly: moving back in with family or roommates, putting off moves, and downgrading to more affordable housing. New household formation has been shrinking.
The good news is that multifamily owners and operators can expect a gradual return to the more predictable seasonal demand patterns of pre-pandemic times—welcome news for anyone planning for 2023 and beyond. The bad news, of course: lowered net operating income means many of our multifamily partners will need to do more with fewer resources. They'll need to work harder and smarter to attract new residents, keep staff members happy and motivated, and find creative ways to cut operating costs.
With that in mind, we've compiled our top three tips for operators looking to weather the upcoming storm.
1. Spend Wisely
The pandemic forever changed how renters look for and feel about their homes. For example: Zumper.com searches for outdoor space increased 143% during the pandemic. Other increasingly popular amenity searches include storage, package service, and in-unit laundry. Consider pricing out some of the most popular (and relatively easy to implement) amenities to see if it'd be worthwhile to invest in one or more services that will help attract and retain residents.
Another worthwhile investment: comprehensive and high-quality visuals that can help showcase your property online and via social media. With occupancy dipping, operators will have an opportunity to capture new images and 3D tours and maybe even test out a virtual staging software that will help prospective tenants fully imagine the space without needing a site visit.
2. Automate, Streamline, Centralize
Assess your operating and marketing costs, and find ways to streamline as much as possible, which will help reduce both staffing costs and burnout. Enterprising multifamily managers have already started centralizing application processes, renewals, and even leads to reduce strain on their leasing teams. Another example: Most property owners and managers don't have the time or resources to update availability, pricing, and photos on ILS websites and Google Business Profiles every day. Yet, frequent posting on Google Business has shown to drive three times more exposure.
3. Happy Employees = Happy Residents
Research shows that employee engagement is highly correlated with renter retention. It's time to take a hard look at your hiring and retention process and identify areas for improvement. Consider adding benefits like flexible schedules, parental leave, and mental health support programs. Helping your staff achieve a healthy work/life balance is the single most powerful thing you can do to prevent burnout and inspire loyalty. We've seen clients implement powerful perks such as deep discounts to live on-site, or earning a sabbatical every five years.
Diversity and inclusion also help increase satisfaction and retention: Companies that have higher levels of diversity also have 22% lower employee turnover, according to Deloitte.
The road ahead will certainly be bumpy, but we feel bullish about our industry's ability to weather uncertainty and continue to thrive over the next decade.