While parents might still revel at the grandiose state of student housing when dropping their kids off at college, students are starting to see it as a regular part of life.
A few years ago, players in the multifamily industry described student housing as an arms race where new developments continuously outdid one another. First, the focus was on in-unit amenities like granite countertops, spa-like bathrooms, and gourmet kitchen appliances. After a few years, high-end in-unit amenities became common place, and the tides turned toward robust communal areas for a generation that's been accused of not being social outside of the digital world.
"Kids aren't staying in their rooms," says Greg Faulkner, president of Humphreys & Partners Architects. "They're coming out into the common areas, which is why I think this kind of thing has been on steroids for a while."
It's no longer enough to have a fitness center, a pool, or a spa. Now, developers have turned toward enhancing their amenities and improving the 'lifestyle' of their residences with such amenities as virtual golf installations, lazy rivers, jumbotrons, and decked-out fitness rooms.
Here are five key ways student housing developers are getting a leg up on their competition:
1. The Internet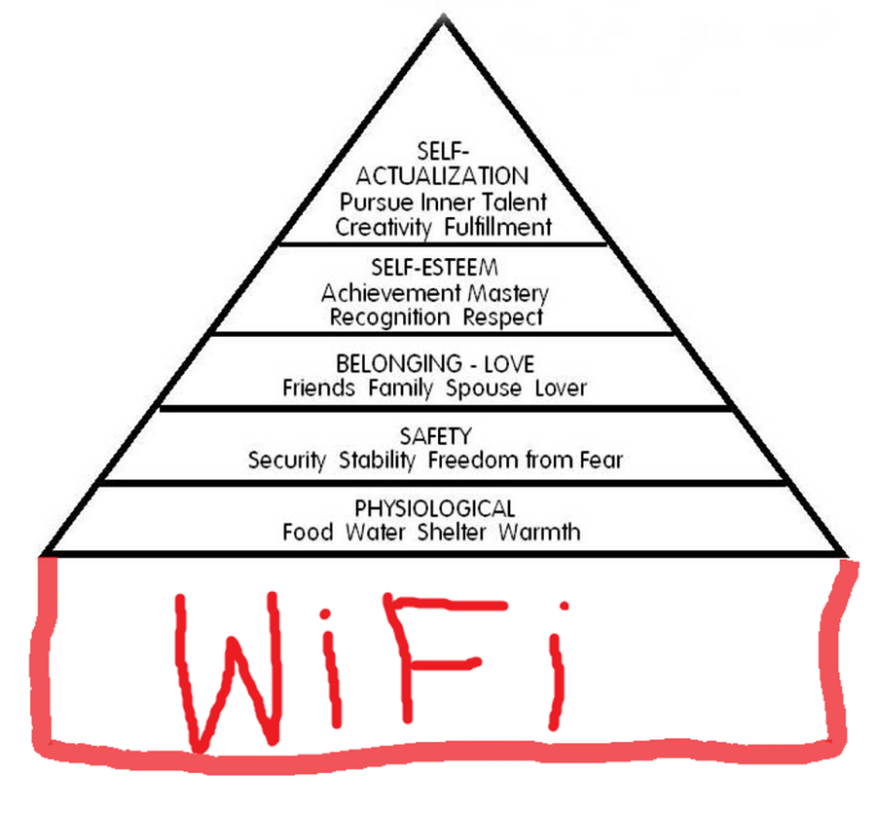 "The most important thing in student housing has become the Internet," says Richard Holtz, CEO of Infinisys Electronic Architects. "And the second-most important thing is the Internet and the third most-important thing is the Internet,"
One of the biggest lifestyle necessities of incoming college students is connectivity. This generation is used to downloading, playing video games online, and streaming video at the fastest speeds. Most often, students are doing all of that on more than one device, meaning there should be stronger Internet to support all of them. According to Holtz, the ratio should be one Wi-Fi access point to every four students, to account for roughly 10 devices per student.
However, it doesn't have to be at an increased cost to the property owner.
"We are finding that students are willing to pay more for premium bandwidth versus basic bandwidth, not unlike the days when there were basic cable and premium cable," says Miles Orth, executive vice president and COO of Campus Apartments.
The Wi-Fi shouldn't stop at their doors. Students also want to be able to download and stream in common areas, which means providing Wi-Fi access throughout the entire property.
Developers should be cognizant of their property's bandwidth, says Holtz. Almost everything is wireless-capable today, but with hundreds of residents in one building, wireless connections can be slowed down. It's important to use data connections where possible, such as with TVs.
2. Digital Fitness
Fitness centers with the best equipment have been expected in student housing for years. The newest thing is offering instant workout classes via digital workouts. Fitness studios can come equipped with projection screens or large televisions where students can pick workouts on demand with ranges of options from Pilates to kickboxing.
"We're seeing more studio centers where you've got everything from yoga to fitness on-demand using video technology to do your workout or you can choose from any one of hundreds of different workouts from huge jumboscreens," says Orth.

3. Increased Outdoor Space
It's great to have common areas inside, but when the weather gets warmer, students also want social areas outside.
For Southern campuses, resort-style pools have been a go-to solution, where students can lounge around and soak up the sun. According to Orth,pools are increasingly being placed on rooftops with terraces, bars, and outdoor grilling areas, especially in denser areas.
However, it's not just about a fancy pool. Students want their common areas and clubhouses to be connected to the outdoors. Also important is stretching the fitness center to the outdoors, whether it's with an outdoor yoga class or just an area for a pickup soccer game. For schools with the acreage, running trails have also become popular, according to Orth.
4. Tech-Equipped Study Rooms
For study rooms, it's not about quantity as much as it is quality. There might not be as many study rooms incorporated in student housing projects, but they are equipped with unbelievable technology, says Faulkner.
For larger study rooms, there are usually large desktop systems where kids can stream a digital class. For smaller, private rooms, groups can collaborate with a smartboard that can save their work, send it to their smartphones, or even email it to their professor.
The great part about smart boards, according to Orth, is that they can be used by almost any student for varying reasons from calculus projects to visual and digital artwork.
5. Keyless Room Entry
Many colleges are turning to a digital-entry system with student IDs granting access to campus buildings, so student housing is following that trend and shifting towards keyless room entry.
With the advent of Apple iPay, it's not a surprise that many companies are working to provide access systems via smartphones. The hotel industry recently started using it, sending visitors access codes to their smartphones where they can hold up the access code to the door for entry–at times bypassing check-in all together.

From Students to Renters
For conventional multifamily owners, meeting the needs of the graduating Millennials is getting harder.
These students leave college with high expectations for amenities that most owners aren't currently providing. Some have started offering updated community areas, including fitness centers or conference rooms. There has also been an increased push for outdoor spaces such as rooftop terraces, but the next wave of updates emanating from student housing will be tech-based.
"There were always common spaces in Class A or B developments, but the nature of the developments has changed," says Orth. "The expectation for renting is changing."