Though relatively new to the multifamily space, Lennar Corp., through its wholly owned subsidiary LMC, has made a big splash on the multifamily scene so far. With 4,582 starts in 2015, it ranked No. 6 on the National Multifamily Housing Council's list of top developers. And now, citing a maturing market, the company is pivoting away from its merchant building strategy in order to hold onto assets longer.
On Wednesday, Lennar announced that LMC received an additional $250 million commitment to its Lennar Multifamily Venture ("LMV"), completing the fundraising for the long-term multifamily development investment vehicle.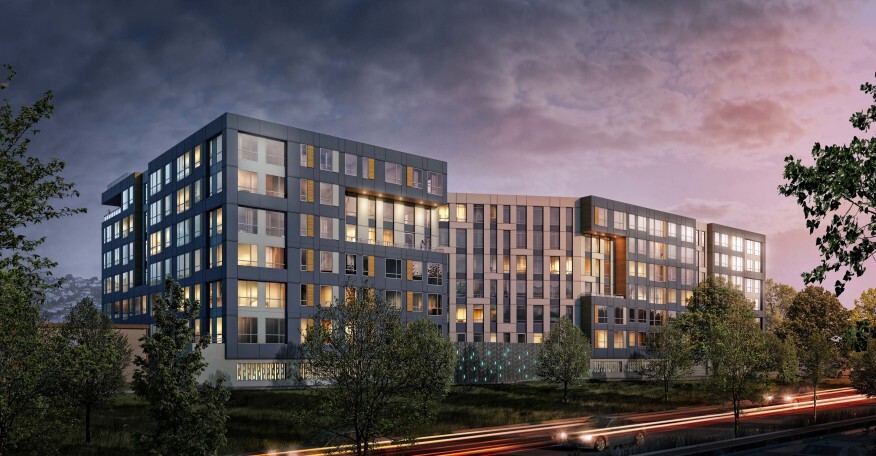 The announcement marks a shift in strategy for LMC.
"As the multifamily development cycle has started to mature, we feel this is the right time to pivot to a strategy that is less reliant on merchant building, or 'build-to-sell' and focuses on 'build-to-own,'" said Todd Farrell, president of LMC, in a release. "We have assembled a strong partnership with like-minded, patient capital investors and look forward to building out a geographically diversified, conservatively leveraged portfolio of Class A multifamily communities."
Ron Witten, founder of Dallas-based Witten Advisors, says the news is "similar to a 'build to core' investment strategy that some pension funds or other institutional investors are pursuing today - owning an asset from the ground up 'at cost' rather than buying at a full retail price once the project is completed and leased."
"Owning a portfolio of assets can provide a recurring earnings stream that adds stability over cycles rather than being solely a merchant builder," Witten adds. For those reasons, he doesn't interpret Lennar's announcement as a sign that merchant builders are concerned they won't find buyers when they're ready to exit.
LMC, which Lennar launched in 2011, currently has approximately 13,300 apartment homes in 45 communities operating or under construction and, including these communities, a development pipeline that exceeds $7 billion and more than 23,000 high-rise, mid-rise and garden apartments.
Commitments for LMV total $2.2 billion, which the company will use to develop and own Class A multifamily communities in 25 target markets throughout the United States.
The LMV venture currently has approximately 9,100 apartment homes under development in 31 communities for a total development cost of $3.1 billion. With the combined equity commitments and 50% leverage, LMV has approximately $1.3 billion to invest in future opportunities.
LMV's ownership includes six prominent institutional investors, comprised of foreign pensions, sovereign wealth funds, and insurance companies. Lennar also has a $504 million commitment to the venture.
"The success of the LMV capital raise demonstrates the confidence venture investors have placed in LMC and our new build-to-core strategy that will allow us to maintain an ownership interest in a portfolio of income producing communities going forward," said Rick Beckwitt, Lennar president, in a release. "We continue to see growing demand in housing, both in our core home building business as well as our multifamily platform. This venture is a key building block for one of our growing ancillary businesses."